Animal Success Stories
We love sharing the stories of our cats who have found loving homes through The Cat Shack, Inc. If you would like to share your happy adoption tale, please let us know. Email us at catshack@ptd.net.
Click a letter to find an animal or
view all
.
Toby&Tigger-Update!
Toby's iodine treatment with Radiocat in Sept 2013 was a success! His T4 came down from 15 to 1.2. This was confirmed in December 2013, after a follow up blood work with PAH.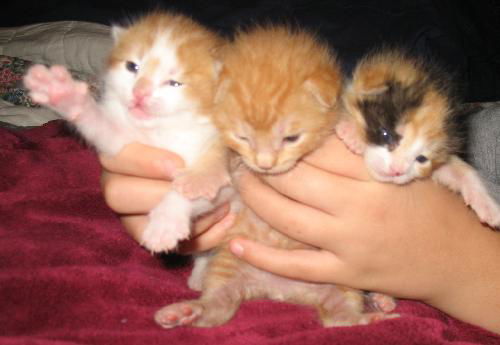 Tiger
Adopted!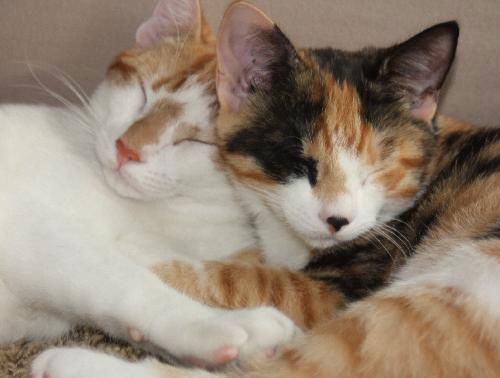 Lucky
Adopted!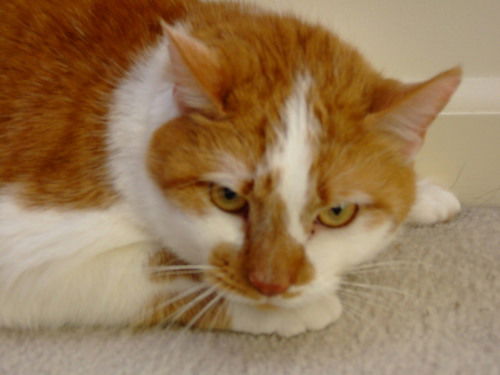 Turkish-Adopted!
A gorgeous big, sweet orange/white calico, Turkish was adopted from another family when as a kitten he was being bullied by the original family cat. Although somewhat timid with other cats Turkish warms up well to human family members and normal life activities. Turkish went to his new home on July 4th weekend.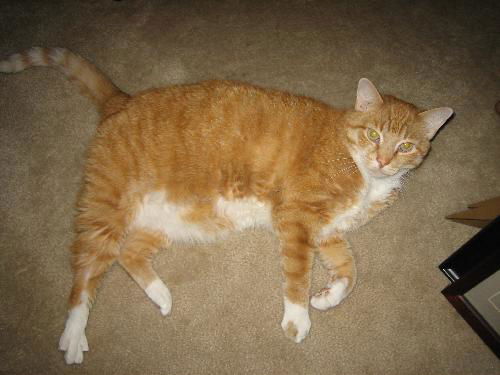 Lexus* - Adopted!
Lexus was a cat who found a new home using our Owner Adopt Courtesy Listings. When an owner needs to find a new home for a cat, and there is no space available with any of our foster homes, we offer the owner the opportunity to do an Owner Adopt listing. The cat is posted on our website, and applications are submitted through The Cat Shack, Inc.. The owner then makes all contact with the potential adopter. We have had many successes using this system! Here's what one person had to say about this program: "We actually have posted three cats on your site. Two have been adopted directly from your site and another was adopted by an acquaintance. Lexus and Mercedes both found a home where the families love them just as much as we do. As much as it makes us sad, we are happy that they found a loving home. Thanks again for all your hard work to help the kitties! " "Thank-you for all your help in placing our cats in good homes. We will send a donation to the Cat Shack for all your great efforts." -Krista M.
Click a letter to find an animal or
view all
.